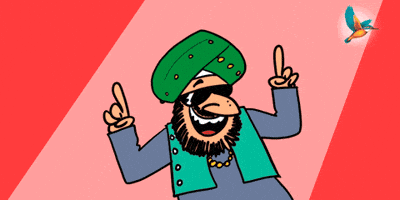 You may not like it when the Indian cricket team wins the World Cup, but you can't deny a good biriyani with some good tandoori chicken will always set the mood! May it be a thali or butter chicken, Indian food can be soul food. They can comfort your soul while also extracting your soul from your body with the copious amounts of oil that will ship Obama to your funeral.
And here are a list of places you can get yourself some cholesterol with Indian masala!
Chutneys (Cinnamon Grand)
Cinnamon Grand, Colombo 03
Wanna feel like Indian royalty? Head over to Chutneys for good food and good service!
Note - No shorts allowed. BUT they do give you a sarong to wrap yourself in if you forget.
---
Shanmugas
53/3 Ramakrishna Road, Colombo 6
If you're looking for a spot that has been well established and serves great Indian vegetarian, you are definitely looking at Shanmugas. This place will keep you coming back, even if you're not a fan of vegetarian food!
---
Chana's
50, W.A. Silva Mawatha, Colombo 06
With their focus on North Indian food, Chana's does some really good biriyani. Not the sort of biriyani that is stacked with samba rice, but one loaded with basmati goodness doused with the flavours of India.
---
Navratna (Taj)
25, Taj Samudra Hotel, Galle Face Center Road, Colombo 3
Navratna has never failed to satisfy the tastebuds, albeit while burning a slight hole in your pocket. Make your picks wisely and you will only feel a few thousand rupee notes lighter and a few pounds heavier.
---
Indian Chaat Corner
No. 03, 32nd Lane, Wellawatta
India (sans Indian cricket team) is amazing. What adds to this is their selection of street food, AKA chaats! Indian chaats are dirt cheap and heaven tasty in India, but you can find affordable, lipsmacking chaats in Colombo at Indian Chaat Corner as an alternative! Never failing to disappoint, Indian Chaat Corner is a blessing to us chaat lovers.
---
Agra
100/10, Independence Avenue, Colombo 7
Fine dining for a fine price, but worth the cents spent. Agra has great ambience and service, usually with live classical Indian music. They're also (somewhat bizarrely) adjoining the Manchester Pub if you want to catch the match or a beer after your naan.
---
Flavors (Galadari)
Hotel Galadari, 64 Lotus Road, Colombo 1
For all you not-so-broke people out there who wanna bust some cash while tearing up that glossy butter naan, Flavors at Galadari awaits you! It's a high-end restaurant serving high-end quality food.
---
Pot Biriyani
29, Kadawatha Road, Off Anderson Road, Kalubowila
The name says it all! This is the spot for all biriyani lovers out there! Everything comes in pots, so potheads might like this spot, too!
P.S. Pot Biriyani is not a dine-in. Takeaway and delivery only.
---
Indian Summer
42, Horton Place, Colombo 07
Indian Summer is all about that fusion cuisine life. In addition to that they also cook up some fine Indian that you must try after pay day.
---
Thalis
155, Park Road, Colombo 5
If you want to eat a variety of vegetarian curries, but you are not sure about what curries you really need and want, Thali's might be able to help you out with providing what their name stands for - Thalis. Good thalis.
(P.S. they are not all about that thali life. They have also got some curries on their ala carte menu.)
---
Kandoori
17, Charlemont Road, Wellawatte
Kandoori is a reliable spot for some legit biriyani. With larger portions, Kandoori could go from good to amazing!
---
The Mango Tree
82, Dharmapala Mawatha, Colombo 3
The Mango Tree is everyone's go-to for Indian food with a slightly high price tag. It's been around for years although we're not sure they're still up to standard.
---
Maharaja Palace
1 A, Rajakeeya Mawatha, Colombo 07
Maharaja Palace is one of the few fine dining Indian restaurants in Colombo that cook up great tasting, large portions with excellent service.
They've got a bar, so if you want to have a drink but also want to eat Indian, Maharaja is the place for you!
---
Mathura Restaurant
16, Melbourne Avenue, Colombo 04
Good, old Mathura is now at a new location and serves their good, old vegetarian in their good, old style.
---
Chennai
381, Galle Road, Bambalapitiya, Colombo 04, Colombo
Lame prank idea - Ask your friend to go to Chennai with you. Get your friend excited. Then, take them here.
They will want to slap the living hell out of you, but once Chennai's food hits their tastebuds, you will be thanked.
---
Amaravathi Restaurant
2 Mile Post Ave, Kollupitiya, Colombo 3
Amaravathi is one of those restaurants that you just brush off your list of Indian places to go to simply because not many go there (probably because the lighting isn't good enough for Instagram pictures), but from our experience, Amaravathi does good Indian. Nothing to yell out a balle balle for, but satisfiable.
---
While we've only focussed on Colombo here, keep in mind that Nuwara Eliya's Grand Indian or Indian Summer are also great, while Galle Fort's Indian Hut definitely deserves a mention! Check out our blog for more.