Note: Snow Monkey is now at the Food Station on Vinyalankara Mawatha.
Snow Monkey opened up a few days ago and we popped in for a quick first look.
The Snow
For those who doesn't know, this is basically crushed ice. We asked the guys behind the counter what they recommended and they said to try the Nelli and Lime (Rs. 150), Black Rose (Rs. 150) and Passion Fruit and Lime (Rs. 150). They said the Nelli and Lime would taste like Mountain Dew, and well they weren't wrong. It did taste somewhat like it, but if you wait for the ice to melt and sip it through the straw it is brilliant- the lime and nelli come together and it's so refreshing. Well, it's flavored ice so it's supposed to be but we really liked this.
The Black Rose is a mix between black currant and rose, and it was probably our favorite. The flavors work really well together, it's quite sweet but if you stir the ice around for a bit it balances out. It tastes better as ice than as liquid but once you reach a point where the ice loses flavor, then you can stir it a bit more and drink it. It will be like a summer garden party in your mouth.
The Passion Fruit and Lime kind of tasted like a mojito, which we really liked. You'd be surprised how glorious crushed ice and syrup is, especially on a hot day. It's a really good way to beat the heat.
Service and Ambiance
What they lack in space they make for with visually pleasing decor. As soon as you walk in you'll see a brightly painted wall to your right and to your left a wall covered with posters, memes and superhero logos. It's very minimalistic and just suits the shop very well. It's run by two of the friendliest people you will ever meet. They recommended all our snow and told us what to expect, and engaged in friendly conversation while we waited.
Conclusion
Watch out Jon, there's a new Snow in town.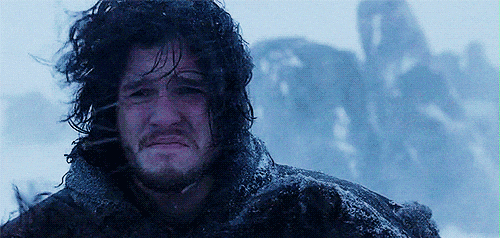 It's a delicious, cheap way to cool off and we highly recommend you try it. Tell us what you think of the place in the comments below.