If you can eat well, and want it all, buffets are a good way to get your money's worth.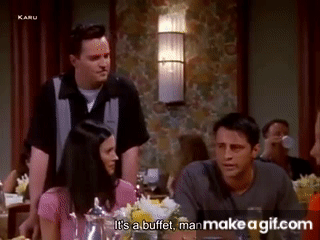 For a fair fee, buffets give you unlimited access to a heaven of gluttony. Offered with plenty of variety and quantity, there aren't any restrictions here, as long as you keep eating at the spot. You can have a cup of pudding or a slice of cake, next to a plate of salad or greens – no one here judges you for that.
So with that happy thought, let's have a look at the 2021 edition of buffets in Colombo. Happy eating!
Dinner buffet: Rs. 3950++ per person, from Wednesday to Sunday
Weekend brunch buffet: Rs. 4150++per person on Saturday and Sunday
Reservations: 0117888288
Dinner buffet: 6.30 PM – 11.00 PM, every day, Rs. 3900 per person
Sunday brunch: 11.30 AM – 3.00 PM, Rs. 4500 per person
The Sunday Brunch can be upgraded to an Unlimited Bubbly Brunch. Costs Rs. 7200 per person
Reservations: 0771087720
Lunch buffet: Monday – Sunday, 12.00 PM – 3.00 PM, Rs. 3100 nett per person
Dinner buffet: Monday – Sunday, 7.00 PM – 11.00 PM, Rs. 3500 nett per person
Reservations: 0112491930
Dinner buffet: Wednesday – Sunday, 7.00 PM – 10.30 PM
Price:

Rs. 4388 nett per person, includes unlimited mocktails
Rs. 4888 nett per person, includes unlimited cocktails

Reservations: 0112492492
Lunch buffet: every Wednesday, Thursday and Friday, 12.00 PM – 2.30 PM, Rs. 2800 nett per person
Italian-style dinner buffet (Festa Italiana): every Friday, 7.00 PM – 10. 30 PM, Rs. 3150 nett per person
International dinner buffet: every Saturday, 7.00 PM – 10.30 PM, Rs. 3150 nett per person
Breakfast buffet: Saturday, Sunday and public holidays, 6.30 AM – 11.00 AM, Rs. 2150 nett per person
Reservations: 0771067676
Weekday international lunch buffet: Rs. 1980 nett per person, 12.00 PM – 2.30 PM
Reservations: 0707355355
Dinner buffet: Monday – Friday, Rs. 3750 per person
Dinner buffet: Saturday and Sunday, Rs. 3950 per person
Sunday brunch: Rs. 4500 per person
Reservations: 0112446622
Lunch buffet: every Sunday, 11.30 AM – 3.00 PM
Price: Rs. 3500 nett per person
Reservations: 0773956321
Dinner buffet: 7.00 PM onwards
Price: Rs. 2890 nett per person
Reservations: 0773997052
Sunday carvery buffet: 12.00 PM – 3.00 PM, Rs. 3500 nett per person
Reservations: 0773956328
Plates
Breakfast buffet: 7.00 AM – 10 AM, Rs. 2300 nett per person
Lunch buffet: 12.00 PM – 3.00 PM, Rs. 3300 nett per person
Dinner buffet: 7.00 Pm – 11.00 PM, Rs. 4000 nett per person
Sunday brunch: 11.30 AM – 3.00 PM, Rs. 4500 nett per person
Reservations: 0112497377-8