Doctor Strange is the newest addition to the Marvel Cinematic Universe and is unlike any superhero origin story we've seen. It is action-packed, amusing and will definitely leave you awe-struck.
Fear not dear readers, no spoilers lie ahead.
Characters and Performance
Benedict Cumberbatch plays Dr. Stephen Strange, whose character is essentially a mix between James Bond and Dr. House. He is classy, arrogant, but amiable and simply brilliant.
Tilda Swinton plays The Ancient One, who is in one word: a badass. To say more would spoil the movie for you, and we don't want that.
Mads Mikkelsen plays Kaecilius. The man is talented, and this portrayal was done justice.
Other big ticket cast members include Chiwetel Ejiofor, Benedict Wong and Rachel McAdams.
Special Effects and CGI

It would be a crime not to mention the visual effects and CGI in Doctor Strange. At certain points in the movie you will find yourself just staring at the screen slack-jawed. It is impossible to believe that a group of actual human individuals created these effects, because they were amazing. To quote Sarah, "it is like LSD without the LSD."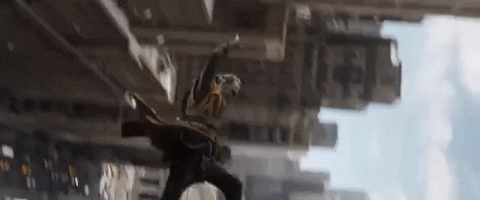 Cinematic Experience in CMB
The queue to watch Doctor Strange was insanely long. Thankfully we booked our tickets through Dialog (Dial 444 on your post-paid phone and follow the instructions). It was super convenient and we recommend you get your tickets online or through mobile services because if you're in line, there is no guarantee that you will get tickets.
The show times at Majestic Cineplex for Doctor Strange are 10.00 am, 7.00 pm and 10.00 pm (Only on Saturday and Sunday) at MC Gold, and 1.15 pm and 4.15 pm at MC Superior. All of them are in 3D, unfortunately. I'm not the biggest fan of 3D Cinemas in Sri Lanka because for some reason they haven't heard of clip-on 3D glasses. It's not the best feeling to wear a pair of 3D glasses over your actual glasses.
You can also try catching it at Independence Arcade's Empire Cinema, where timings and availability vary.
Overall
Doctor Strange is easily one of best Superhero movies we've had this year. I thought I might be biased but when I was walking up to the cinema, I overheard some guy say "Dude, Doctor Strange was AMAZING." and dude, I agree. IMDb rated it 8/10 and Rotten Tomatoes gave it 90%.
To sum it up, keep an eye out for :
The absolutely brilliant soundtrack.
The jaw-dropping graphics,
The outstanding cast.
#ProTip – watch the post credits and post-post credits scenes!