If you are the fittest out of your boys, and you feel a mini asthma attack coming your way, you know your exam results are around the corner.
If you are an atheist, and you find yourself going to all kovils, churches, mosques and temples, you know your exam results are around the corner.
If seeing numbers is giving you deep anxiety, you know your exam results are around the corner.
If you can relate to 95.87% of this post, you know hell is under your feet because your exam results are around the corner.
A month before exam results are out is similar to that pre-relationship stage where everything is exciting and you have nothing to care about.
And then, it dies. The merry feelings die. The no-care zone ends. The weary begins.
And here are the seven soul tearing feels you are bound to feel if you care about passing. If you don't care about passing, you will end up caring about passing thanks to all the nice aunties who will inquire about your report card.
1. The Questions.
You thought you were freed of questions after you wrote your last paper. Well, SURPRISE! Because you will be achingly asked, "When are results out? Did you pass? Will you pass? Did you do better than your cousin?" on a very continuous basis. To be precise, every morning after breakfast.
2. The Racing Heartbeat.
Ever wanted to be an F1 racer? Here's your chance to feel like one with your supersonic heartbeat at the mention of results day which rhymes with hell. Okay, it doesn't rhyme with hell, but it sure feels like hell.
Even that heartless ex of yours will suffer from erratic heartbeat when results day makes its entrance.
3. The Guilt.
You could be having a great time, it would be fun like that pre-relationship stage until someone casually talks about procrastination and realization dawns upon you. If you had not wasted 82940 hours, 7259 minutes, and 6531 seconds scrolling through Instagram and stalking your ex's girlfriend's toenail on Facebook, you could have actually known the answer to question 5 of part B of that Economics paper.
4. The Pre-Results Permission Stage.
Exams have this special power of making everyone slightly psychic before results – if you think you're going to fail that law exam, you might, well, really fail it. So, everything you want to do needs to be done before doomsday.
That "all-girls" night out with the boyfriends cannot wait. That no-booze (ahem) trip with the boys cannot wait.
You know, deep down, that you got to conquer all clubs (although only 3 in Sri Lanka) multiple times a week because results day is also known as judgment day. The moment you pass all subjects with 80s, but also get that one 79, your freedom will be caged.
5. The Realization.
Everything is a little surreal until 24 hours before doomsday.
That is when shit gets real. That is when the fast, loud heartbeat gets faster and louder – so loud that your aunty in Australia grows curious.
6. The Expectation.
You can feel the warmth of your thathi's palm on your cheek. You can hear your mom pounding her chest with tears as big as kimbula bunis rolling down her cheeks. You can see the look of lost respect in the eyes of your dog. Then, two weeks later, you really do witness all of it together multiplied by an intensity of 9263140 times.
If you're one of those confident girls/boys, then you probably only foresee yourself getting that first class degree.
The only thing we, the not-so-fortunate, foresee is the pool of tears drowning our misery.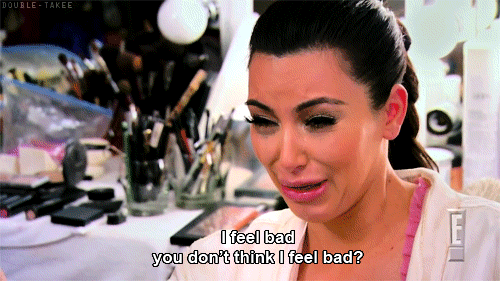 7. The Frustration.
The nerve-racking, lung-ripping tension when you try to access the portal to get your results only to be welcomed by a site that is down thanks to a million other people trying to access is torture.
Torture because you don't know if you have failed or not. Torture because you have to constantly reply with a "not yet" to everyone dropping kind yet nosy WhatsApps inquiring as to whether you have got your results or not. Torture because everything depends on your results – your dad's mood, your new iPhone, and permission for all that you need permission for.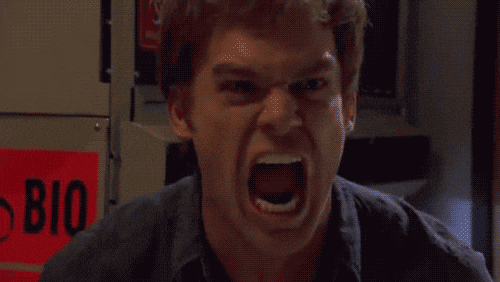 And when you finally do get your results, you realize you're actually Einstein because you passed! Hell, yeah!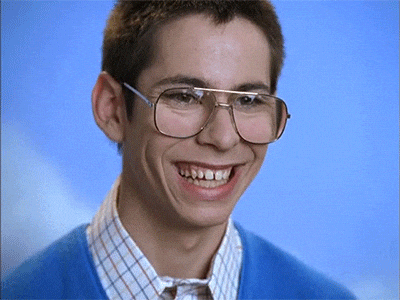 But sometimes, things go south and you might not do well. You might cry. I cried. For good 2 hours after I failed law – cried more than Kim Kardashian did when she lost her diamond earrings in the ocean. But it's okay to fail. Really, it is.
*insert inspirational quote here*
So, if you're awaiting results, shut your eyes tight, take a deep breath, and start sweating because You. Might. Fail.