I decided to get extra piercings on my ear lobes, and hole-y crap! It hurt.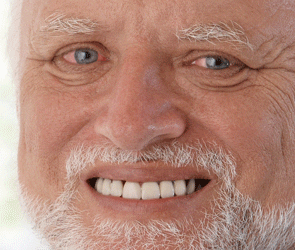 I now have a newfound respect for the little creatures that shoot out of wombs for having their ears pierced so young! (Yay, baby Nabeela, you were a real brave and strong girl!)
Before my little adventure to Liberty Plaza (where I had my lobes pierced and was also welcomed with cute catcalls, because nothing in Colombo can be complete without an "ah, nangi"), I was petrified.
I was about to puncture my ears. I had to let that sink in.
But before that, I did some intense researching.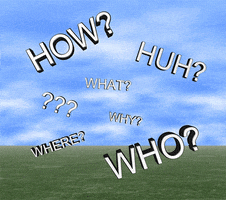 How are ears pierced? How much does it cost? How bad does it hurt? Is it worth it? Will it make me look hot? (Spoiler: it didn't. Still a potato.) Where can I get these lobes pierced?
How are ears pierced?
You could either opt for a gunshot piercing or the normal piercing.
The gunshot piercing is what you wanna do if you want to feel badass.
"Girl, I had a gun pointed at me once!"
The gun that changed my life.
The normal piercing is what you wanna do if you want to feel extra badass.
You will, basically, get a hole punctured in your ear with no equipment, but the earring. That's right. The back of the ear stud will pierce through your flesh and remain there. Permanent. For life.
Unless you take it off and it decides to just glue back.
There has been much debate by self proclaimed piercing pros as to which way is better – the gunshot piercing or the traditional method?
The gun is, generally, looked down upon for piercings. I have never heard of anyone being excited about guns anyway, except for Adolf Hitler and the likes, may be.
The gun is said to be less hygienic and more unsafe because the guns cannot be fully sterilized. Guns use blunt pressure to push the stud through the tissue which creates much more swelling and trauma to the area than a needle piercing. Because of the excessive swelling, the jewellery used is far too short and does not allow adequate room for swelling and increased blood flow.
Traditional piercing > Gunshot, but I just wanted a gun pointed at me, twice. Hence, opted for the gunshot piercings.
How bad does it hurt?
I thought blood would drip down my ears as I grabbed the practitioner by the collar and cussed, but surprisingly, all I did was shudder and yelp. That's it. TUCK came the sound and the stud was in place. That. Was. It.
It felt like a really tight pinch, which was a slightly foreign feeling because the last time my mom pulled me by my ears was when I was 11. Weirdly though, my left piercing had a more stinging pain than my right.
The pain can get very earritating.
Post Piercing Pains is a real thing, by the way.
Sleeping will be a little difficult unless you sleep chest down or face up with no movements to the left or right. If you're the type that tosses and turns every milisecond, good luck! You will probably wake up in the middle of the night about once or twice (or 23231 times, if your ears are super sensitive). This will continue for about 2-3 days.
It's not so painful that you just wish you could slice your ears off. It just stings. You're likely to get used to the slight stinging until you touch it or remind yourself you ought to be feeling some pain.
On a scale of 1-10, the pain amounts to only 2.
Little tips

01. Braid your hair in true Lankan school girl style before heading to sleep because if that strand gets caught up in the piercing, your soul will screech.
02. Keep twisting the earring around after two days to loosen it, else you will be stuck with it for life.
03. Please shower. I just felt water hitting the fresh piercings might infest it or make it swell, but it didn't. So, don't make your piercings an excuse to remain unshowered for days and smell like a rotten maalu paan.
Moral of the story – Do not be earresponsible. Take care of the piercing until it has completely healed.
Where can I get some holes?
I asked a few people before Mission Piercing about where I could get my ears pierced and the reply was, "Any jeweller, men." But no, not every jeweller will pierce dem lobez.
Below are a list of jewellers who will happily pierce your ears.
Piercing method – Gunshot
Price – Rs 2500 for both ears to be pierced with gold plated ear studs
Additional information – No nose piercings
Piercing method – Normal/traditional
Price – The call operator was not very well equipped about Lalitha's system and gave vague answers. So, from what I gathered, they charge Rs 1000, and you can opt to take your own earrings
Additional information – Nose piercings are only done at their Sea Street (Colombo 11) branch
Piercing type – Gunshot
Price – They charge Rs 1500 for ear and nose piercings with gold plated studs
Piercing type – Gunshot for the ears and normal/traditional for the nose
Price – Rs 1000 for ear piercing and Rs 3500 for a silver stud for your nose piercing and Rs 4500 for a gold stud
Piercing method – Gunshot
Price – Rs 1200 for ears, but if you smile nicely and get another person piercing their ears with you, they might reduce it to Rs 1000
Piercing method – Normal/traditional
Price – From what I gathered by conversing with the call operator, NithyaKalyani doesn't charge for piercings. So, you buy a pair of earstuds and then, get them pierced for free. The studs would cost you about Rs 7000 because they're made of, well, gold.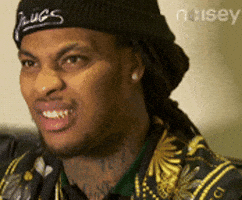 Other established Colombo jewellers such as Vogue Jewellers, Swarna Mahal, Mallika Hemachandra and Bullion Exchange do not pierce ears.
So, if you want a piercing, go ahead and do it! #NoRegrets #YOLO #SWAGBALLS