UPDATE: As of the 25th of August, 2016, Lion Lager is back on the shelves (albeit only in cans). Head out to your nearest wine store (Cargills doesn't appear to stock any), and grab yourself some brew (also feel free to send a crate to our office). Jayawewa!
If you're a bloodthirsty dentist looking for a guide on how to shoot a lion, you've come to the wrong place. If you're here to uphold the dignity of the Sinhale people, you've also come to the wrong place. If you're here to learn more about the extinct panthera leo sinhaleyus, you've still come to the wrong place.
We're talking about Lion Lager. Cold, lightly frothing, beautifully carbonated, glycerine rich, totes indigenous, Lion Lager. Many a Lankan brew enthusiast has been left shaking and in tears over the extinction of this beautiful malty beast. Wherefore art thou sweet Lion? When will you grace the bar tops and tummies of many a grieving uncle the country-wide?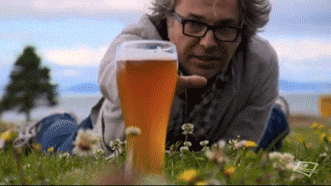 If we were honest, we'd admit Lion Beer isn't the greatest brew out there. It doesn't quite compare to a Munchen Oktoberfest märzen or a secret vintage brewed in a monastery cellar in Bruges. But we're not honest, and as far as we're concerned, "nadee ganga tharanaye" is the national anthem of every sovereign Machang bar out there.
What do we know?
Lion Breweries is based in Biyagama (or Beer-gama right? right??), which was flooded during the recent floods which caused the overflow of the nearby Kelani River.
Their operations ground to a halt as the factory and machinery suffered water damage
Lion stuck about in supermarkets and bars for about a week or two, assuaging peoples' fears…until stocks ran out. Those in the know (us), and crafty enough to plan ahead (also us) hoarded a crate or two of Lion to tide out (no pun intended) the tough times ahead.
It's going to take at least 2-3 months for Lion Lager to pour back into the market
Luckily, Ceylon Beverage Holdings holds the licence to brew and distribute Carlsberg in Sri Lanka, and Carlsberg Asia is going to brew the nectar of the (varied raksha-weilding) Gods in 4 locations in Asia and ship it to the paradise island (although we hope this is the truth and they're not…lion).
What are your alternatives?
Carlsberg. Light, as cheap as Lion, in the same bottle sizes, and brewed by the same company, this is your closest alternative. You'll also help poor Ceylon Breweries (they suffered almost 5% stock market drop recently, sin men)
Tiger. If you like your beer monikers to reflect big cats (why isn't there a Garfield beer?), Tiger has got you covered. The Singapore-originated beer is light, with not a lot of head, and is perfect for cutting spice.
Singha. This is when you need a lion on your label, but you're fancy enough to shell out almost double the price for a small bottle. After all,
"And who are you, the proud lord said,
that I must bow so low?
Only a cat of a different coat,
that's all the truth I know.
In a coat of gold or a coat of red,
a lion still has claws."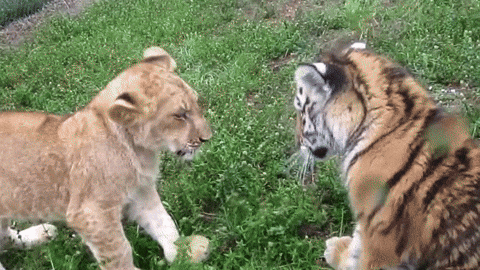 So we're assuming that September will be the golden month that sees Lion oust the Tigers that run rampant through the country now (wait, this sounds familiar). Until then, read our Lion Index and relive the glory days while you sip on a shandy of replacement beer and tears.