IT IS HERE!
The moment you have all been waiting for is here. Which french fry is your perfect fry? Is there even something like the perfect french fry? (Spoiler – HELL. YES.) How French should your fry be? Is it even French?
I tried out vodka in its purest form (AKA potataoes) and in its best form (deep fried in some glowing oil and seasoned with some glorious salt) from six franchises to let you know which french fry will make you cry and which french fry you should buy.
Quick lesson. What is a french fry?
A french fry is a batonnet or allumette cut potato that is deep-fried.
In other words, potatoes that will make you smack your lips while you eat your chips.
Alternative meaning – the dish you crave for when you are PMS-ing, when you're pregnant, when you've just broken up, when you've failed an exam,when you wanna gain some pounds, when you wanna lose some pounds (£), and when you wanna kill your ex and are in need of something to help stimulate your sinister brain.
French fries are for everyone.
For the meat lovers to be eaten with some fried chicken, for the vegetarians (unless fried in lard), for the vegans and for the weight watchers because when you see french fries you will stop caring about your weight and just eat that fry.
French fries are loved and treasured by all. 
Do you know how Kim K got that trophy booty?
Do you know what helped Justin Bieber's voice hit puberty (albeit quite late)?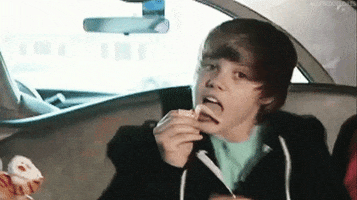 Yeah, you get the drift – french fries for president.
Victims of the Intense Research for Colombo's Best Franchise French Fries
Kentucky Fried Chicken (KFC)
McDonald's 
Burger King
Dinemore
Tenderfresh
Manhattan Fish Market
Verdict
Took way too long for the fries to be served. You don't make people wait that long for french fries unless they are made of potatoes from heaven, but given that they aren't really a fast food chain like KFC, McDonald's, and Burger King, they shall be excused for the delay.
Now if you are going to make me wait for french fries, they have got to taste like deep fried potatoes from heaven. These tasted like basic store bought french fries dunked in oil without enough salt for seasoning.
With a dude who was not so happy about the order being only french fries and a ginger beer, the experience was too meh.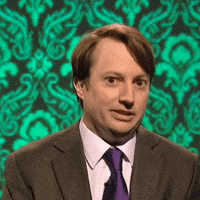 If you're stuck in an island with only rocks, sand and these fries, eat the sand.
KFC (Rs 190)
Over the years, Kentucky Fried Chicken in Sri Lanka has become somewhat similar to Kentucky under-fried chicken with a few worms on the side (sometimes), but what they hold  intact is their portion of french fries.
Short of Rs 200 by ten bucks to trick you in to thinking it's cheap (although it relatively is), KFC gives a decent portion of french fries. Lacking in salt and crispiness, it tasted okay, but was handed to me pretty fast. So, yay!
Well catered to, the service provided by the staff was spotatocular! Upon request, mayo was brought and saucers were placed. The fries tasted okay, but ranked high on crispiness. Fries were served fast too! Pricewise, Rs 299 (with all sorts of taxes probably potato tax, too) is too much.
Happiness should not be that expensive, you know?
These french fries were nice and thick and fat, but limited in quantity. But 200 bucks and less than 20 fries (yes, I counted)? Excuse me? What is this travesty? Are you really gonna charge me Rs. 200?  Apparently, yes.
This was the only place that had a little variation. Key word – little.
With a microscopic amount of what looked like chilli, or cayenne pepper, if you're fancy, dusted on top, these fries were fat. Nice, juicy and fat. Made me want to go all ""oo, sexii"" until I tasted it and I realized it needed a little  bit of salt and a little bit more chilli/cayenne pepper to make it THE SEXII FRIES.
Originally priced at Rs. 190, this portion came up to Rs 237 with all these potato taxes. Not sexy. Not cool.
If you are about to be hanged and your last wish was to eat uhmaayzang fries, request for McDonald's french fries. Costs the same as KFC, but tasted a whole lot better. McDonald's french fries are what potato dreams are made of.
I received a freshly fried batch. Hence, crispiness intact.
Here's a hack that I use when ordering my fries – request for unsalted fries and you are guaranteed a fresh batch. Later, request a packet of salt. That's right – be a pain in the butt. Anything for fries.
McDonald's is the place for obesity and fries. I'm lovin' it.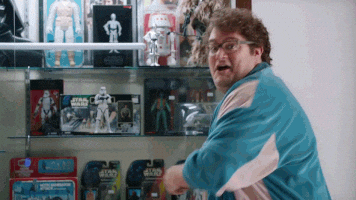 The Fry Chart (rated out of 5)
| Franchise | Crisp Factor | Taste | Speed & Service | Value For Money | Rank |
| --- | --- | --- | --- | --- | --- |
| McDonald's | 5 | 4 | 3.5 | 4.5 | 1st |
| ManhattanFishMarket | 4 | 4 | 4 | 4 | 2nd |
| Burger King | 5 | 3.5 | 4 | 3 | 3rd |
| Tenderfresh | 5 | 3 | 5 | 2 | 4th |
| KFC | 3.5 | 3 | 4 | 4.5 | 5th |
| Dinemore | 2 | 2 | 2.5 | 2 | 6th |
That concludes the battle of the six franchise french fries. 
Now you know where to head to when you wanna get some cholosterol! You're welcome.