If you're taking a gap year, it's probably for one of these reasons:
You've got into university but are not quite ready to say goodbye to the motherland and all good things that come with it.
You have a basic idea of what you're doing but you need some time to process and go through with it.
You have no idea what you're doing and hope at one sweet point in this gap year you will have an epiphany that will miraculously sort out your life.
If you fall under any one of these categories, the likelihood of you doing absolutely nothing for the first month or so is very high. Maybe you're chilling with the squad or catching up on all the movies you missed during exams – both of which are great, but also highly unproductive.
So, here's a few things you can do in your gap year that will actually benefit you.
Travel
Sri Lanka is a treasure chest when it comes to travel destinations. We have everything from beaches, to rainforests, to mountains and ancient ruins. Go with friends, family or even on your own although your amma might follow you without your notice. Here's a hit list of all the places you could visit:
Adam's Peak – yes the climb is long and tiring, but the view is just breathtaking and not because you had to climb all the way up there. Pictures don't do it justice, I promise you.

Sigiriya Rock – it's an actual palace. Yeah, it may not have a ton of windows or statue-like guards (Buckingham, what's good?), but it is filled with history and is worth checking out.

Sinharaja Rainforest – Go for a trek in the morning and just spend time appreciating nature at its best. Do you know how many countries have their own rainforests? Not a lot.

Udawalawe National Park and Yala– This is highly recommended for photography enthusiasts and animal lovers. You can find everything from elephants to peacocks to eagles and butterflies.

Hit up our beaches– and please don't go to Mount or Galle Face and think it's an adventure. Go to Arugam Bay, Trinco or Hikka. If you like the sea, I'm shore you will appreciate this.

Jaffna– Despite being the battleground for our war of almost 30 years, Jaffna is one of the most beautiful places I've seen. The sea is turquoise, food is great, ice cream is sweet. It's all good up North.
If you've hit all these places or you just want something more, you can always travel to other countries. If you're carrying a Sri Lankan passport you can visit a number of countries without obtaining a visa.
Not only is travelling super fun but it also gives you exposure to culture and it helps discover yourself. It will give you a new perspective on life and you will realize how little you actually know about the world. Watch Eat, Pray, Love if you don't believe me.
Now go hop on a bus, plane, horse and begin your journey of self-discovery.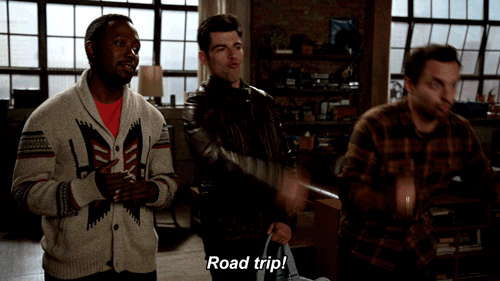 Work/Intern
Try and get a job or an internship because it will prove to be very beneficial to you in the future. Firstly, it will help you build your CV- which is a useful life hack because you'll need it when you're applying for jobs. Work experience looks good on your college application. It shows that you're punctual, responsible and productive.
The field in which you want to work is entirely up to you. Hospitals, advertising agencies, and newspapers usually have year-round internship programs that you can be a part of. Call them up and see if they have any vacancies. Or you can use good ol' nepotism. Ask your parents to ask an aunty or uncle to pull some strings for you #perksofbeingsrilankan

If you choose to be more ethical, here are some sites that may help you find what you are looking for:
Bonus point: it shows your parents you're not "a bloody useless child" to quote our friendly neighbourhood JehanR or any one of our parents, really.
Volunteer
Perhaps you're not one to spend a third of your day at a workplace. Fear not, you can keep yourself occupied on the days you see fit by volunteering. Volunteer work is really interesting because it can come in many forms and it is very helpful to the local community. You can teach English to children in rural areas, help paint walls, volunteer at the cancer hospital or help out at certain events. Honestly the possibilities are endless.
If you don't have an idea where to start, take a look at this: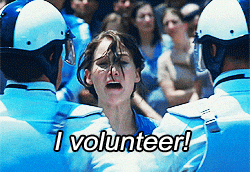 You can also help out charities. But if you feel as though big corporations are profit-motivated, then you can always take matters into your own hand. You could give rice packets to the homeless, or buy some cake and head down to an orphanage to hang around with the children. It may take some work on your part but it will probably be the highlight of their day. The world could use more goodness, so don't hold back.
Check out our How To Pick A Charity article for some tips.
Learn how to adult.
Despite your answer being 'I was born ready!' the chances are you're not. So use your gap year to be actually prepared for college life.
Learn how to cook something other than cup noodles because you're bound to get tired of it. Learn to make a nice cup of tea, for when you're missing home or a cup of coffee for those all-nighters.
Open and manage a bank account for your pocket money. Maybe you already have a bank account, ask your parents- but either way learn how to withdraw and deposit money.
Go grocery shopping to see how responsible (or not) you are with money.
Take driving lessons because you can't tuk it forever.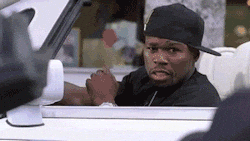 Learn to make phone calls for yourself. I'm talking about making doctor's appointments, calling firms or other companies and not your best friend to say "OMG guess what".
Learn other new things
Learn a new language, how to play a ukulele or take self-defense classes just so that you feel badass knowing you can survive in a fight.*Disclaimer* – Please do not start a fight, we do not advocate violence.
You can make a mini garden or a kite or DIY bath bombs. There's an abundance of do-it-yourself videos online to keep you occupied for at least a month. Not only does it lure out the boredom but it gives you a particular set of skills that will probably give Liam Neeson a run for his money. Who knows? Maybe it may come in handy in the future. It will also help you stay inspired and motivated. Try your hand at some photography projects while you figure out what else you want to do.
You don't need to have an expensive camera, your phone will suffice. Added bonus: think of all the cute instagram posts. Likes for daaayz.