Okay, germinated cereal grain might not sound amazing, but that's just what malt is. Malt's the star of everything from energy drinks, tea biscuits, hot beverages and a long time saviour of moms who need to feed their kids something nutritious.
It's also a great source of energy, providing a surprising amount of protein and Vitamin D. Want to know how to pair the health benefits of malt with your daily routine? Here's how:
Note: this is sponsored content, but please read on, it's actually interesting. The sponsor is somewhat obvious, see if you can guess.
1. Breakfast Cuppa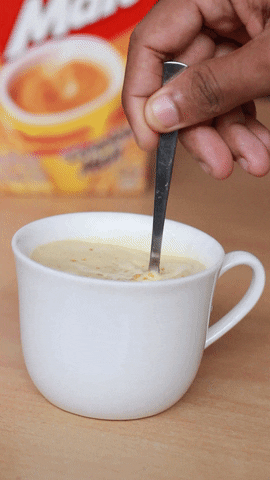 It's no secret that we Lankans love our morning tea, and malt would actually make a great change up. It works great with milk alone and our case we didn't even really use sugar, but we were a bit heavy handed with the malt (three tablespoons).
However, if you must have tea, consider adding a spoonful to your kiri thé for a bit of added maltiness. it'll also help jump start your metabolism if you find yourself constantly skipping breakfast.
2. Maltshake
Kids love milkshakes, but not so much healthy drinks. Mix the two by adding a scoop of vanilla ice cream and 3 spoons of malt mix to half a glass of cold milk. Easy peasy! You'll get a rich, creamy, milkshake, with no added sugar, and a lovely flavour.
If, like us, you find yourself too lazy to heat the milk from the fridge, malt also goes great with just straight vanilla or chocolate ice cream, giving a bit of crunch since it doesn't completely dissolve unless you mix like crazy.
3. Bakes
If you're willing to be a bit more creative, malt can be added to bunch of different cakes to add bit of contrast. Try this lovely recipe here for an easy yet delicious fix (Maliban Malt can be used as the malt powder here) . We've added it both to our regular sponge mix and to a microvave cake recipe, and found that it works surprisingly well. Think of it as way to keep the kids happy while getting them the nutrients they need. Win-win!