We Sri Lankans are well-known for our cuisine, with tourists and locals alike
waxing lyrical over our spicy cheese kottus, egg hoppers, and kiribath. For so long, our dining tables have borne these staples that it is often easy to forget the
fascinating history and origins behind some of what we have always believed to be typically Sri Lankan foods. Today, we explore the origins behind 14 everyday
foods and, with it, the international relations we as a nation have maintained since time immemorial.
Kokis
Oh, yes, you read that right; those deep-fried delicacies you've tried to steal from
your grandmother as she slaves over the stove with her kokis achchuwa, are
actually originally Dutch, a leftover from when they were attempting to colonise
Sri Lanka. The name itself hails from the Dutch word 'koekjes' which means
cookies or biscuits.
Aluwa
Ah, Aluwa. That delicious diamond-shaped confectionery made of rice flour and
served during Avrudu. Apparently it finds its roots in Arab cuisine, with the word itself a derivative of the Arab 'halwa' which literally translates to sweet.
Seenakku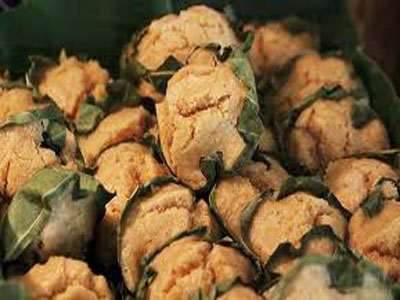 Seenakku is a steamed cake-like treat made of rice flour, jaggery and coconut milk. It was introduced to Sri Lanka by the Malays, and is derived from the Malay word 'cheena kuve' which translates into Chinese cake, suggesting that it originated in China where it remains a delicacy during the Chinese New Year. This is often referred to as Wandu Appa too.
Watalappan
That mouth-watering pudding made of eggs, jaggery and coconut milk, that we
badger our Muslim friends for, because it was the Moors, descendants of sea-faring Arabs who settled in Sri Lanka, who were the ones who cooked up this festival sweetmeat, it is said. The Tamil words "wattil appam" literally translate to cake in a cup.
Malay Achcharu
The name is self-explanatory. Malay achcharu is basically pickled shallots,
capsicum, dates and vinegar, and this adds both a savoury and sweet tang to the
diet. It was introduced by the Malays and remains one of their specialities even
today.
Baabath
Baabath, another Malay dish, is a curry of tripe, often accompanied by rice or pittu in some traditional Muslim Eid breakfasts, to this day.
Dodol
Yet another Malay introduction, Dodol, or Kalu Dodol, is a much-favoured
sweetmeat made of rice flour, coconut milk and jaggery. Hambantota, which is
famous for its Dodol, has a large Malay population and the place itself was named to mean "the harbour of the sampans", with "sampans" being the name of the boats by which the Malays found their way to Sri Lanka.
Dosi
Puhul Dosi, or pumpkin preserve if you insist on being fancy, is something that all of us Sri Lankans grew up on. Preserved cubes of fruit glazed in sugar, dosi is said to have been introduced to Sri Lanka by the Portuguese. The word "doçe" in
Portuguese simply translates to "sweet".
Sukiri
This crisp, ice-cube like sugar candy was brought to us by the Dutch, in whose
language "suiker" meant sugar. They introduced it to us as they arrived on Sri
Lankan shores nearly 300 years ago, when they sought to colonise our island.
Pani Kaju/ Kaju Koradiyal
The Dutch, it seemed, had a real sweet tooth, but we're not complaining because
that hard toffee featuring broken cashew nuts heated in sugar syrup that the sellers in crowded buses always sell by the basketful? We have the Dutch to thank for that as well.
Mas Ismoru
This thick beef curry known as Mas Ismoru that was once popular among the more well-to-do folk in Sri Lanka, gets its name from the Dutch "smoor" or stew. It consists of beef cooked in spicy coconut gravy.
Paan
While bread is now a staple in our diets, back when our ancestors first discovered the Portuguese feasting on a meal of bread and wine after they landed on Ceylonese shores for the first time, they hurried back to the king to inform him of "a fair-skinned people eating hunks of stone, and drinking blood." We've certainly come a long way since describing bread as unappetising hunks of stone, if "it's a small world after all" playing on repeat as Chuun Paan trundles on, is anything to go by.
Saruvath
Picture Credits: hackmelk
Being sold by street vendors with a healthy layer of kasa-kasa on top, Saruvath is that drink that comes in such bright colours they are almost hard to look at, but definitely refreshing on a hot day. The word Saruvath itself is, it is said, derived from the Arabic word "Sharbat" which simply means "a drink".
Lamprais
Note Not "lump rice".
This too was introduced to us by the Dutch and is derived from the word lomprijst in Dutch, which means can loosely be translated to a packet of food.
Our cuisine and palate is certainly an achcharu spanning many countries and
cultures. Every time we eat one of these foods, perhaps we will recall the history of these recipes, the cultural ties they have established, the roots they originate from, and the worlds that exist in the stories they have to tell.