Christmas, to many of us, is one of our favourite times of the year. Everything from school holidays to the lights to Mariah Carey on repeat to the option of listening to Chrismas lights without being judged for it, Christmas is the best, ask anyone, they'll tell you. Unless they're the Grinch of course.
That being said, Christmas in Colombo is a heap different to Christmases in Hallmark movies. So, just to make sure you're on the right track, here are 10 signs that it's almost Christmas in Colombo.
Is it Chilly?
The first indication that Christmas is around the corner is the change in atmosphere. Maybe it's just the West getting to us with their "white Christmas" hogwash, but, somehow or another, December always tends to get a tad bit chillier than the other months. So, forget all the smog and Global warming and such, if the air is chilly, it's a clear sign that Christmas is almost here.
Snowmen on TV?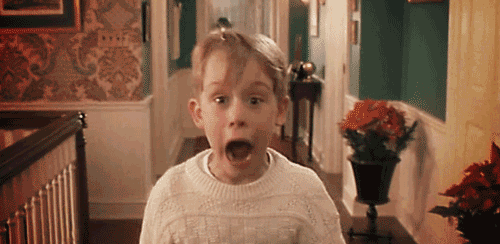 One of the more obvious ones on our list is this. If you're one to watch TV on a daily basis, answer these simple questions and you'll find out for sure if Christmas really is here.
Have local channels started covering their logos and advertisements with snow and baubles?
Have they started showing Christmas specials of your favourite TV show yet?
Has Art Tv started their December specials of low budget season movies yet?
Is Home Alone on? Again?
Well, if you can vouch for at least 2 of them chances are it's close.
The Pettah Effect
While Pettah itself changes for every holiday in Sri Lanka, we doubt any of them do it quite as December does it.
If you've already been to Pettah during the Christmas season, you already know what's up. With colourful baubles in plastic wrappers appearing out of nowhere, street vendors who pop up every season peeking their heads out once more, malnourished plastic Christmas trees taking a stance on the road and the general hubbub of Pettah ten folding, Pettah does a meaningful change for Christmas and let's be honest now, it's one of the only times you even step into those streets.
Seasonal Peeps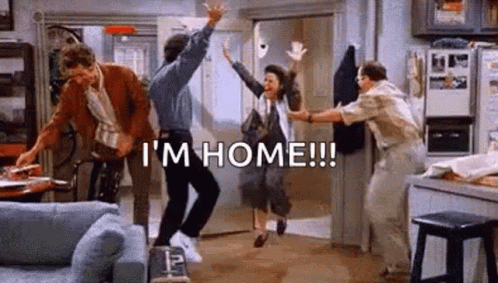 Another clear sign of December is the change in the people scene in Colombo. If you're starting to meet people you haven't met since New Years, chances are that they're here for the holidays. The Christmas holidays to be more exact. So, make sure you're ready for at least a dozen lunches and get-togethers within the month.
Hotels
If there's one place that guarantees that you'll genuinely start feeling like Christmas is in the air, it's a hotel in Colombo. It could be with reindeers made out of plastic cups or gingerbread houses in the lobby or even with a giant bauble-d Christmas tree somewhere near the entrance, Christmas is when this side of Colombo comes out, so if you really want to feel like Christmas is coming, we suggest going to a hotel and staring at the decor like weirdo you are.
The Rise of the Christmas Cake

After remaining dormant for months as "wedding cake", Christmas cake makes a recovery with towards the end of November with its telltale smell that gets your high by just the slightest whiff of it. If your house happens to be one of those places that start making Christmas cake with the end of November, chances are your house is already decorated by now. If your house doesn't make Christmas cake, we suggest getting yourself to a house that does. They smell amazing.
What is Broke?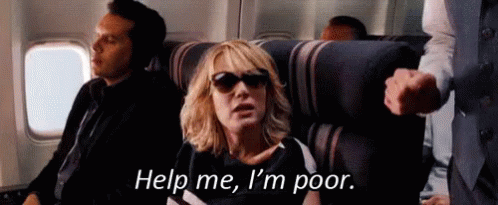 After being broke for months comes December. When the combination of the season in general mixed with your Christmas bonus adds up to you somehow being able to afford anything and everything. But beware fam, chances are that you'll be living on pol sambol and rice after the New Year when reality finally kicks in and you're broke once more.
Is There Space in your Church?
As someone who low key goes to church pretty regularly, I can guarantee that if you live as a church mouse in a nook of the building, even you will know when Christmas is here because you won't have space to sit. No shade intended.
The Paare Ayine Christmas Tree
There's nothing in the world that smells better than your tree on Christmas morning. Spicy with a strong hint of something that ties up the season in a giant bow, Christmas trees are a beautiful (yet unfortunate) addition to most of our traditions. So, the next time you pass Havies and you see those gorgeously fluffy tufts of non-leafy trees, rejoice! Christmas is here!
The Whoville to Your Grinch
This isn't necessarily the most effective of signs because if you have friends who like Christmas, chances are that they'll be singing All I want for Christmas all year round. But, if said people start posting jargon with baubles in their Instagram feed, it's back y'all. Christmas is officially here! (We say with 22 days to go till the big day).
So, if you like me are beyond excited for the event, kudos to you, enjoy it while it lasts. People are going to rolling their eyes the rest of the year, so you might as well do it now while they can't really say anything about it.