There's been some furore in the news about Beyoncé's new line of active wear, Ivy Park, being produced in "Sri Lankan sweatshops" under "slavery conditions". It all started with a British tabloid's exposé (the Sun, not the Daily Mail at least).
Since the Sun, a bunch of media outlets have jumped on the bandwagon from afar. Perhaps worse than the long-term ramifications of this campaign is the condescension of being discussed in the media as a victim with no say in the matter.
As of today, no local papers have actually covered the issue, barring our favourite online publication and most accurate news source, News Curry. While we hardly think that MAS (the company contracted to produce Ivy Park), one of the country's biggest and most celebrated companies, are a bunch of slave owners, we're breaking down the facts we do know.
Weapons of MAS misinformation
The Sun article makes the following claims :
Workers in Sri Lanka live and work under slavery conditions.
Female workers are locked up at night.
MAS workers are paid $6.14 (Rs. 900) a day, which equals Rs 27,000 a month, which they claim is "not a livable wage" in Sri Lanka.
The monthly livable wage in Sri Lanka is actually Rs. 43,000, (not the existing national monthly minimum wage of Rs. 13,000 or the monthly average wage of Rs. 25,000 or salary.lk's livable wage of Rs.15,000 -24,000). They haven't cited a source or actual calculation behind their figure.
Lankan factory workers need Rs. 30,000 for a single room accommodation per month. However, the worker quoted says she pays Rs. 4000. There appears to be a huge and inexplicable partition between their numbers and the actual statistics.
Workers may never be able to afford an Ivy Park bodysuit.
What's our problem?
So what's the actual problem with this exposé? We definitely agree that national wages need to be raised. Especially in the case of women like this who most likely support their families with their wages, or at the very least send a large portion of it home. We've personally seen the great conditions at these factories though, and MAS adheres to ILO and Garments Without Guilt mandates. However, Sri Lankan wages are notoriously low on the whole, with even highly qualified professionals (such as auditors or IT professionals) often getting paid as low as about Rs. 12,000 a month. It's cause for systemic policy change, but not cause for an international fuss and ringing the alarm with gleeful abandon.
We wanted to add Beyonce's salary to this but it literally went off the charts.
Context : $185 dollars is not a livable wage in the UK, but it definitely is in rural Sri Lanka.
Citation : There is no source given for the article's stats. How does a one bedroom accommodation in factory boarding in rural Sri Lanka cost Rs. 30,000 per month? Why does Anti-Slavery UK think Rs. 43,000 is the basic livable wage required per person given our low cost of living? Salary.lk puts it at about Rs. 15,000 to Rs. 24,000 on average.
Sensationalism : It appears as though a lot of the article is just jumping on the social justice warrior bandwagon without keeping the actual welfare of the workers involved in mind. Also, slavery is probably not a term you want to play fast and loose with.
Ramifications: According to recent updates, MAS Intimates employs some 16,000 workers. Not all of these are on the Ivy Park contract, obviously. However, for most of the workers on the Ivy Park contract, this job is irreplaceable for them. If the boycott is successful, hundreds of young women will lose this, the only safe job opportunity they have, and international brands will start to refrain from choosing Sri Lanka as a production option in the future.
Who Run The World? Beyoncé.
To put things in perspective, however, the average MAS-Ivy Park factory worker makes some $185 a month to Beyoncé's $4,500,000 a month. So while we're justifiably riled up at the onslaught of this unresearched manifestation of the white-saviour complex, we certainly think Mrs Z's ethics aren't flawless. These factory workers (and all Sri Lankan labourers for that matter) deserve to get paid a lot more, but the Sun wailing that they cannot afford $150 leggings or $50 sneakers is taking things ridiculously out of context.
What we'd really like is some ethical and responsible reporting. That being said, we still advocate higher wages. A girls got bills, bills, bills, Bey.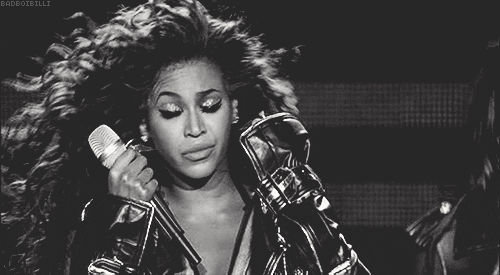 We're getting in touch with a MAS associate to discuss working hours and conditions by asap so keep tuned for updates on this article.