There are enough and more commercials that command the good women of Sri Lanka to purchase their products to cleanse their skin of impurities and melanin. Ridiculousness.
Our skin type is not only complicated, but most of us have a combination of oily/dry skin and are prone to breakouts more often than not. Skin tones vary immensely and since most tutorials cater to Caucasian skin, a lot of us end up looking cakey and/or grey. In a climate like this, it's best if makeup is neat and minimal to prevent the sun/humidity taking its toll. Here's a few tips you can use to cut down on the amount of makeup you wear daily.
1 Clean Up
Wash and gently exfoliate your face every day. This helps a lot in the long run with maintaining your skin. Use papaya skins to give yourself a soothing face mask. Papaya is known to have antioxidant benefits and does a great job of brightening up your skin and cleaning out your pores.

If you have larger pores, or pores vulnerable to humidity, rub an ice cube onto the areas where your pores are most visible. This helps shrink them so your make up doesn't end up entering pores or looking like the Grand Canyon. Ice is known to promote circulation so this will make your skin look bright and tight.
2 Base
The benefits of using Lacto Calamine are endless but, in general, it keeps your skin moisturised, evens out your skin tone and prevents rash and breakouts if used consistently. Since Calamine Lotion has a bit of a tacky texture to it, it'll help with even distribution of foundation on your face, so you won't have to spend extra cash on a fancy schmancy primer.
Note that if you have dry skin it's best to just use a simple moisturiser (with no alcohol) instead.
3 DIY light BB cream (foundation + moisturiser/sunscreen)
The Sri Lankan sun is as unforgiving as that aunty whose niece eloped. Mild exposure to the sun can ruin your makeup and do heavy damage on your skin and pores, causing acne, over-production of oil and the occasional rash. If it's humid outside then wave goodbye to your carefully applied foundation.
What you can do is mix a tiny amount of foundation with your moisturiser or sunscreen and you've got yourself your own BB cream. You can adjust the amount of foundation used, of course, but keep in mind that the goal is to have as less cosmetic product on your face as possible.
4 Adios to greasy under-eyes
We've all seen the Youtube make-up 'gurus' practically slap on concealer like masons slapping cement onto walls. Not only is this an absolute disaster for island skin, it's also a waste of product. If you take a walk with that much makeup on, you'll end up looking like a sad ice cream cone left on the side of the pavement.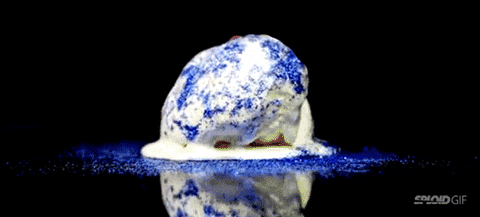 What you CAN do to hold your concealer in place without using copious amounts:
Apply a teeny amount of concealer. The more you pile on, the greasier you'll look.
If you have a powder compact, then very lightly dust a small amount over your dark circles.
You won't need a powder-puff or a beauty blender, just use your pinky finger.
If it looks patchy, try to even it out as much as possible.
5 Lashes
Invest in a good waterproof mascara. While you won't need to use it often, it's good to keep around if you want to swipe through just to give your eyes that extra lift.
If you don't want to buy waterproof mascara then that's fine too. Just use Vaseline through your eyelashes and comb through to distribute evenly.
6 Blotting Paper
I was casually surfing through this little Instagram kadé for makeup and what do I see? A few sheets of blotting paper on sale for JUST 1200LKR!
If that isn't the most ridiculous thing I've heard, I don't know what is. A great alternative for blotting paper is either tissue (which we're all aware of) or baking paper. Baking paper is literally a slightly thicker version of blotting paper.
I've also heard that Toilet Seat Covering Paper works well, too. You can get a pack of them free with a Flora pack of toilet paper.
Remember:
Use a foundation that matches your skin colour. I personally know a few people who want to 'look fairer' so they go a few shades lighter but that only makes you look grey. Nobody wants to look grey.
Invest in a few beauty staples. A good foundation, mascara, moisturiser and lip balm.
Keep it minimal. You can go all-out at night, but during the day it's best to keep eyeshadow on the subtle side. Thanks to our friend the tropical sun, wearing bright eyeshadow not only looks tacky but, through the day, thanks to sweat and excessive blinking, it's bound to get smudged.
Blend. Please blend. If you choose to wear lighter foundation, blend it well along your neck, otherwise you're not fooling anybody.
ALWAYS KEEP IN MIND that Youtube tutorials will not work for everybody, especially in humid weather. Nikki can go right ahead with her foundation/concealer game but if I did that I'd have to go in for an eye test.
If you feel like rocking some colour, then use a coloured eyeliner pencil to give yourself bright blue or green wings. These are not only universally appealing, but they're edgy as well so you won't have to worry about looking fashion forward.
Maintain a skincare routine. Always wash your face after getting home, use a toner and then a DIY scrub (lime, honey and sugar) to get rid of dead skin cells.
Moisturise before you go to sleep.
At the end of the day, your beauty routine is up to you. If you feel like you can rock blue and green eyeshadow at lunchtime then kudos to you, mami.