If a year ago you asked me where you could buy a highlighter, I would have suggested Sarasavi bookshop or any other stationery shop. But now, after a bucketload of YouTube makeup tutorials being registered in my brain, I know better.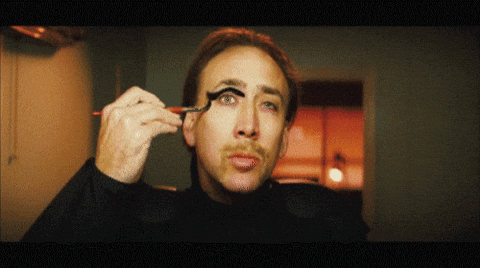 So here's a list of places you can get your hands on one of these fancy highlighters, primers, foundation, and all that make-up jazz.
The launch of The Body Shop in Sri Lanka made access to good quality and 100% vegetarian make-up 4128476 times easier and convenient (not that you should be eating your makeup anyway).
The Parfumerie has been around Sri Lanka for a really long time now. In addition to selling perfumes from high-end brands, they also have a range of make-up products and judging by their website, it is predominantly Givenchy.
You can locate their stores in Colombo here.
Exclusive Lines is constantly on the rise with its expansions and for a good reason – they offer fragrances and make-up from international brands (for eg: Lancôme and Yves Saint Laurent).
You can locate their stores in Colombo here.
NicNac has taken delivery service a notch higher by offering to deliver make-up from Sephora Singapore right to your doorstep. All you've got to do is select what you want via www.sephora.sg and place your order via the NicNac app. Delivery charges apply, obviously.
If you are anything like me and the only Mac you want is a nice, juicy Big Mac, this Facebook page is not for you.
MAC Sri Lanka is every MAC lover's dream as they get down MAC products from USA, Europe and the Middle East as per order requirements. They are not a direct agent of MAC, but they do sell the original merchandise.
You can find their Facebook page here.
No, Anastasia Beverly Hills does not have a store in Colombo, but yes, they do ship to Sri Lanka!
(Although for a worldwide shipping rate of $17.95. Still cheaper than catching your flight to the States, I guess.)
You can access their site here.
All those fancy brushes give me anxiety because I know, like with fancy cutlery, every brush serves a purpose. (Do you start from the outside in? Which is your salad brush? So many questions!)
If you're looking for quality brushes and can't seem to find any, you can check out Morphe brushes as they deliver worldwide. Most of those famous Instagram make-up artists use Morphe brushes.
Judging by their site, they have a range make-up products such as concealers and foundation, too.
You can acces their site here.
ColourPop matte lipsticks and Kylie lipkits, apparently, have the same ingredients. While ColourPop costs about $6, Kylie's lips will cost you $29, or more.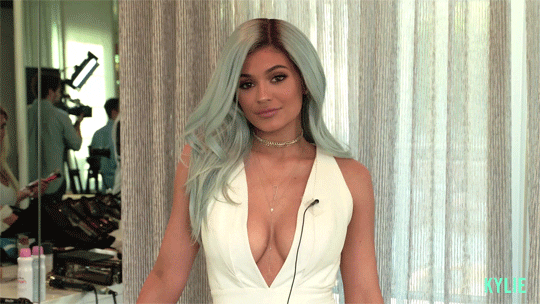 You can access their site here.
I didn't know BH Cosmetics existed, but they have got 1.2 million followers on Instagram. So, they've got to be something (unless they bought themselves some followers).
They ship to Lanka. So yay to the primers, concealers and eyeliners!
You can access their site here.
BeautyBay is basically BeautyBae.
BeautyBay.com is a site that houses make-up from a range of brands and offers worldwide delivery. The best part about the site is that delivery is free for orders over $20! That's another excuse to get 3 lipsticks!
You can access their site here.
11. Instagram e-tailers
You will come across a tonne of accounts on Instagram that sell make-up ranging from the Kylie lipkit to Huda Beauty lashes. However, chances of you being a dupe of fake products are pretty high. The internet is a nice place to stalk, but risky place to make purchases. So, settle for the legit-looking accounts.
12. Basic stores
Basically, Srina Palace, Fancy Point or any other costume and "beauty" store should sell a variety of make-up (some of it fake).
Alas, quality of products is questionable, so you might want to be very careful whilst making your purchases. No take backs!
If you know of any other places that sell good quality make-up, please do leave a comment with details for the benefit of our eyeliners.