You put the abs in flabs. 
Your biriyani belly needs to go.
Your Samosa sexiness isn't really sexy. 
Pot bellies are not cute unless you are a drunk uncle who doesn't really care about anything but his bottles of alcohol because what's not to love about alcohol? (If you are Muslim, you don't touch alcohol. Is that clear? #KeepingThemAuntiesHappy)
So here's a guide to getting that bomb summer body that you probably won't show off because your mom won't let you.
1. Jog, walk and run the buth away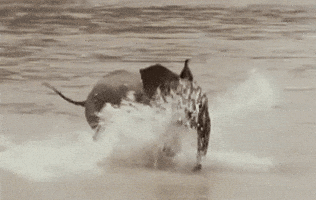 Strap on those shoes that have cobwebs covering it as a protective layer, and head out in your sarong for a walk/jog/run. Release the endorphins.
If you have not been jogging/running regularly, it might be hard to stop yourself from panting like cray-cray after just 30 seconds, but don't let that stop you. You got this!
A few spots to get your cardio on are Independence Square, Diyawanna Jogging Track, Weras Ganga Park in Borelasgamuwa or your garden if you are hotshot with a 2 acre garden.
2. Eat right
If I were told to choose between either dying or eating right, I would sassily say I'd rather die, but I'd secretly munch down that salad really, really fast.
So, moral of the story is you gotta eat right, boo. Eating healthy does not always have to taste like soil in your mouth – google some tasty yet healthy recipe or just buy some healthy food. Some spots that cater to your healthy needs are Calorie Counter, Subway, Healthy Living, and Eat Right. We're also keeping an eye out for the almost-opened Good Life on Sulaiman Terrace. 
You don't have to fling out all the oils in your house and just bombard on that oatmeal 24/7. Start with small steps – one could be reducing your carb intake. Yes, no more buth for you.
3. Join a gym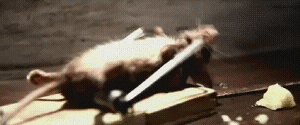 This is the best way to get fit if you wanna workout during the day, late in the night or early in the morning.
This is the best way to get fit if you wanna look at some nice girls while lifting 10 kgs.
This is the best way to get fit if you wanna look at some nice boys with their guns popping while working out.
This is the best way to get fit if you wanna bring to life your weird fantasy about falling in love with your trainer.
Click here for a quick intro to Colombo's gym scene. And click here for a quick guide to falling in love while doing so.
4. Run away from your problems
Being fat is your problem. Run away from it. End of problem.
6. Get a personal trainer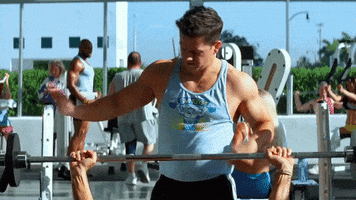 Got stacks of cash lying around? Hate gym buddies? Hate working out with others? Need 100% attention?
Spend some bucks and get yourself a personal trainer – one who will be just yours for his/her stated price per session.
P.S. Don't get too close to your trainer if they are hot and are of the opposite sex. Not nice. #AuntyAdvice
7. Go for crossfit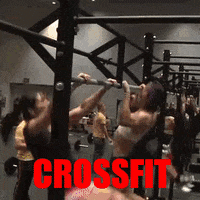 The latest and coolest way to say ""I am trying to get fit"" is saying ""Nah, bro, I got crossfit today"".
Join the cool dudes and dudettes and get those cool abs by going for crossfit. 
Among the famous spots for crossfit are GRIT Sports Fitness and Vaaj Fitness Centre.
Note – After my first crossfit session, I couldn't sit on the loo, but hey! No pain, no gain. (Also no pee)
8. Run up and down your stairs
As a chunky monkey who really wanted to sweat a little, I would run up and down the stairs about 10-15 times. 
It is not as easy as it sounds and really works up some sweat.
9. Cycle
Cycle the stored fats away. You can choose to rent a bike, borrow a bike, buy a bike or steal a bike and get jailed to put an end to your fiasco.
Two spots you can rent bikes at and cycle in circles are Independence Square and Weras Ganga Track.
10. Chase girls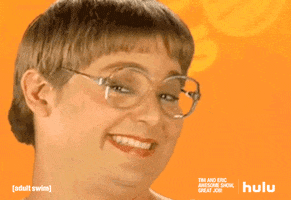 Follow girls around like a creep and you will get your dose of cardio. You will also get arrested once reported to the police. So that way you won't have anyone to impress and you won't feel the need to get fit.
11. Dance Dance Dance Dance Dance Dance
Zumba classes and all fancy dance classes are everywhere. So just join one with a friend or two and boogie away.
Or just do it on Friday nights at the clubbbbb, but you will probably wake up with a bad hangover. Will it really be worth it? Kinda, I guess.
12. Walk your dog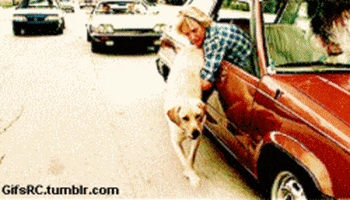 If you don't have a dog, tata bye bye. 
If you have a dog, take him/her out for a breath of fresh air! Maybe your dog would fall in love with another dog and the realization of your loveless life will hit you really badly and you would convert all that negative energy into working out. Or you would just eat out of a tub of Elephant House ice cream. Your life. *shrugs*
So, you might want to reconsider this.
13. Buy an exercise machine
Busy businessman who has no time to head out for a workout? Mother of 2 annoying kids who needs to get in shape but can't seem to find the time? Looking for an excuse to spend some moneys? 
Buy yourself an exercise machine!
Even if you don't feel like working out, you will when you remember how much you spent on it.
14. Yoga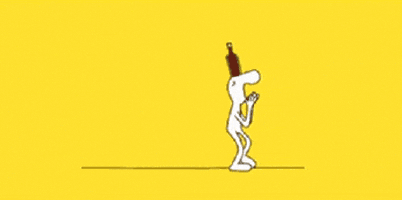 Embrace the spirituality and ascetic goodness of yoga as you embark on being a fitbit.
Click here to check out spots to get your yoganess going.
15. Take on a sport
Remember how you used to play cricket back in school and the girls used to drool all over you? You don't? It's probably because you didn't play a sport.
But it's never too late to get that belly shaking.
Be the Michael Phelps of Colombo if you have always loved swimming.
Feel the Sanath Jayasuriya in you if you have always loved cricket.
Play a sport that you like and the idea of getting fit will stop being revolting.
16.  Sleep
Thaz right, my segzy kollos and kellas. Sleeping burns calories! If you weigh 72 kilos, you burn approximately 69 calories for every hour that you snooze!
Time to hibernate!
And finally, we got good old green tea because even if it won't do much, it will deceive you into feeling healthy and at the end of the day, it's all about how you feel, right?
On a serious note, your body is your sanctuary and if you don't treat it well, who will?
*Eats 3 slices of cheese pizza followed by a 15 minute run to torture the soul*