You don't even have to try to find out what it's like to live with strict parents if you're blessed with Sri Lankan parents. Figuring out their moods is worse than trying to find out if your girlfriend really meant she was fine when she said she was fine because she may not really be fine although the text read "OKAY, fine".
If you see your mom smiling even after you head for lunch in your PJs, she may only be smiling because there was an aunty who came to drop by some cutlets, and if your dad doesn't scream at you for wearing that short dress, it's probably because he was on an international call.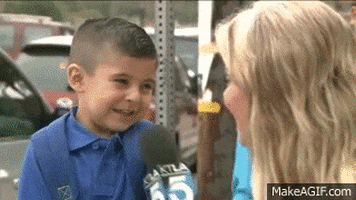 So, basically, living with Sri Lankan parents is like getting through a maze and here is what it's like to live with the beautiful (yet strict as ever) souls who feed you the kimbula bunis when you need the kimbula bunis.
1. You have got to be at your best for five days before asking for permission
Asking for permission to go out with friends or on a trip doesn't usually happen with you casually asking them. You have got to prepare yourself. It's a lot like how you would be the goody-two-shoes in school a week before the parent-teacher meeting.
So, prepping yourself for Mission Permission includes watching what you say, watching what you wear and watching what you do. In short, just being every parent's dream child for five days.
2. Prepare a Permission Proposal
Living with Sri Lankan parents polishes up your admin skills. Before asking for permission, you have got to prepare an oral permission proposal. If you could put the number of times you have done this on your CV, you would have definitely got that job.
Not only does it sharpen your admin skills, but it also helps you become a good marketeer because you have to really market yourself and your cause.
The permission proposal and marketing include why you really need to go to that party, who you are going with and why the party cannot happen without you. If it's to see your crush, you don't mention that.
3. You need a reason for a night out
If you are not married or if you still have not hit 35, you cannot just get out of your house on a Friday night. Your parents will order you for reasons. Why do you really need to go out? Why can't you stay at home and scrape a coconut for tomorrow's chicken curry instead?
So you can't just go out on a Friday night because it's TGIF. The only TGIF they know of is in front of Dutch Hospital.
4. You cannot just crack jokes without a life lecture springing up
No, "But, Ammi, I was just kidding!" does not work. If you crack a joke, chances are that you will have to endure a life lecture for 3 hours, and the chances of this happening are 101/100.
If you say "Haha, and then I was like if I had a girlfriend I wouldn't be so flirty with the rest," you will get a "What? Do you want a girlfriend now? Have you checked the horoscope? Do they match? DO YOU EVEN KNOW THE HOROSCOPE EQUALS LIFE, SON?"
5. If being a criminal is what you want to be, your parents will prep you
You will be interrogated before stepping out and after stepping in, and with every move you make.
"Who are you going with?"
"Whose party is it?"
"Will there be boys?"
"Will there be alcohol?"
"How many boys came?"
"Why do you smell of alcohol?"
"Why are your eyes red?"
"What's that red spot on your neck?"
"Why are there two red spots?"
"Will her parents be there?"
"Why are you smiling at that text message?"
The above are questions that have been approved by The Sri Lankan Parents Union League.
6. Last minute plans? HAHAHAHAHA, no.
It's Friday. The clock hits noon. A WhatsApp message pops up. It reads, "Anyone down for predrinks at mine and clubbing later tonight?" You, very subtly, ignore it. You know it isn't going to work.
WHY COULDN'T YOUR FRIEND HAVE SENT THAT A WEEK AGO? DOES YOUR FRIEND NOT KNOW YOU NEED TIME TO GET THAT PERMISSION? Friendship test failed.
Last minute plans can never be approved. So you never bother with even getting them approved. Instead you reply, "Nah, can't tonight" while mentally cussing at your friend for not sending that text a little earlier.
7. Yeah, sure. I can totally sneak out.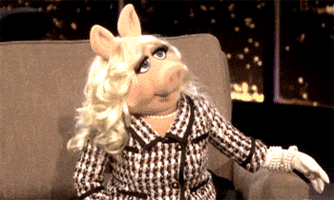 I know a lot of girls and boys who tell me they sneak out at night for a good time with the gals and guys.
Wait a minute.
HOW?
I can't even sneak a dry sandwich into my room without my mom waking up and asking me why I didn't wake her up to make that sandwich.
You just cannot sneak out. Just the thought of sneaking out makes your heart beat loud enough to wake your parents up.
8. You become immune to little white lies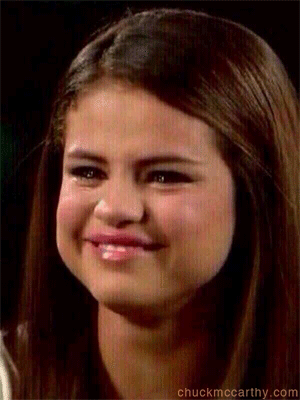 I am well aware that my family (including my super amazing brother) may read this, but it's true. Being parented by strict parents makes you immune to small, tiny lies.
If your dad is strict about male mortals seeing you shake away to Pitbull, you will tell him there wouldn't be boys at friend's party – the friend whose brother has crazy hot friends.
9. Clothing
I cannot tell you about the number of girls who have related stories about their clothing fiascos to me.
If you are a girl who likes to wear a nice short skirt with a cute crop top, but is born to typical Sri Lankan parents, you know that skirt will be yanked to a knee-length level until you head out of the house. Once you set your foot out, that skirt will be pulled up.
All those boleros that your parents saw you wear were obviously taken off when your friend picked you up.
10. "Ashan" becomes "Ashani" and "Ashani" becomes "Ashan"
We have all been through that stage – the stage where the genders change while the parental community is around.
Talking about your crush to your best friend on the landline while your family is sipping tea? Change the "he" to "she".
Talking to your girlfriend? Immediately switch to the male version of her name when your mom walks into your room.
11. The curfew
You can't even pretend to be the I-Don't-Give-A-Rat's-Ass-Let's-Live-Like-There's-No-Tomorrow type because you have a curfew. If your pops is supposed to pick you up at 12:30 AM, he will be there by 12: 01 AM and there's no getting home past 12:45 AM. You have got to stick to that curfew.
The only way out? Ammi, dinner has not been served yet! Because if there is one thing dear Lankan parents understand, it's the need to get the food in that stomach.
12. When you cannot get permission, get a friend to call
We have all got those friends who have been backing us up since *enter year of friendship*
It's not just that pretty girl who rejected you – your parents did too when you asked for permission.
But that friend who is not scared to talk to adults always had your back with the brokering business. Keep that friend for life. They might help you when you need a bail out of jail for drinking too much.
13. Amazing siblings to the rescue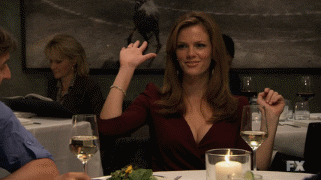 You may fight for the remote or the bigger piece of chicken, but your sibling has always got your back! (Love you, bha!)
Siblings are for punches, but they are also for covering up. Your brother is the real MVP when he decides to pick you up from that party or your sister comes in handy when you need extra energy to convince your parents to just let you go on that trip.
A moment of silence for the no-sibling kids, please.
14. "Did you have a good time?" "Yes." "Nice, what happened?" "Umm.."
You know you have had a deliriously great time if you cannot tell your parents what you did without you either being grounded until you are married or getting a 25 hour long lecture.
Can you tell your dad the class was good because you decided to bunk it and go watch a movie with your boyfriend instead? No.
Can you tell your mom your eyes were red because you smoked up? No. Instead, you tell her you were tearing up with joy at the thought of her biriyani.
15. Your friends have to pass the parental test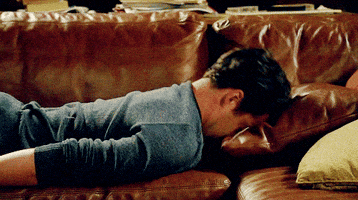 This is not a written exam and nor is it an oral exam. This is a purely Sri Lankan judgemental exam. Your parents will observe every move and word and breath of your friend to assess whether you should truly consider having this human in your life. If they fit in the not-worthy-of-my-kid's side of the book, you are screwed because if you make plans with this friend, your parents will object.
16. The relationship rule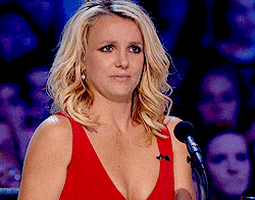 No relationship. That's the rule. The end.
17. What happens if you have a relationship?
If you have a relationship and are bold enough to tell your parents, your lover has to live up to certain criteria.
Criteria includes –
Matching horoscope
Matching religion
Matching race
Matching underwear
18. The shots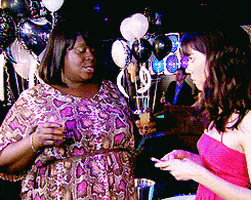 No, get Tequila out of your head, you drunkard. This is that little shot you get, not at the bar, but when your parents are at war with you. The most dreaded kind of shot, really. Thankfully, for some unsaid rule, this stops when you turn 47. Oh, yay.
19. The calls
You will get a total of 143 calls from your mom on a regular outing. 5 to ask you if you have reached, 17 to ask you at what time you will be coming home, 13 to know why you are still not at home and the rest to tell you why adopting a cow would have been better than shooting you out of the womb
20. Despite all the whining, crying and complaining, love overflows
It can get frustrating. You will wonder why you are the only one stuck with such strict parents, but the truth is, we have all dealt with these stages and some of us (a moment of silence for them) are still dealing with them. So you were and are not alone.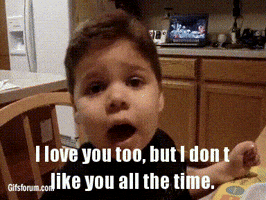 And at the end of the day, despite all the "My parents are so annoying, man", you know you could not move a step ahead without them!
#TeamStrictParents
#TeamIAmNotAPandithayaNow