The Colombo International Book Fair (CIBF) is quite literally just around the corner and every book-loving/hoarding individual is on high alert.
Umm,.. actually, we take that back.
The book fair isn't just for people who read; it is, in fact, the biggest assemblage of the strangest individuals in the country all piling into BMICH. The love for books is merely something that's not all that relevant to this event – despite its name.
If you, like me, have had the opportunity of visiting this wonderful mess, you know exactly what we're talking about. So, without much further ado, YAMU presents a list of all the types of people you're bound to meet at the book fair.
1. School Kids
This is probably the most obvious of the list. Every weekday at the book fair comes with the promise of heaps of CTB buses packed to the brim with screaming teachers and herds of school kids who are there only because coming to the book fair means you get to go on a mini school trip in the middle of the month. Don't worry, all- or at least most of us have been there.
Heaping into the bus from school, making lines of pairs and being asked to hold the person next to you's hand no matter how old you are and spending all your meagre savings on a bunch of random books that you know your mother wouldn't let you buy when you come again with her.
That being said, we mustn't underestimate them. These said individuals are every book shoppers nightmare. Not only do they take up disastrous amounts of space, but, they also happen to make the queues a lot longer.
2. Cheaper by the Dozen
We've all seen it. Generally travelling as a group with roughly 2-4 adults, Cheaper by the Dozen (in this context) refers to those packs that mostly include a bunch of children ages infant to 13 who had been bribed to come by their parents with the promises of noodles and maybe -if they're good, a colouring book.
Easily identifiable by random cries in the middle of crowds, human chains and ladies asking their husbands where he left the child, the said group comes to the book fair as a means of entertainment. And that usually ends up with said promised noodles, a couple of romance novels and many a colouring book for the younglings.
3. An Episode of Hoarders
This particular group of individuals aren't all that easy to identify. Camouflaging themselves as perfectly normal people, they come to the book fair to collect as many books they can possibly carry. But that doesn't mean that they're not there. Coming to the bookfair for them is almost religious.
Generally seen carrying giant backpacks (that will be stuffed with books, no doubt, no matter what their budget is), a map of the bookfair layout and maybe a water bottle they brought from home, this particular species is known for their scowls at every other person there and for their ability to hit the second-hand bookstores first, no matter what lays ahead of them. Maybe the bargaining stall, but, no one really knows where that is (except them).
4. Back to School: Book Edition
This particular category of individuals usually come to the book fair in search of next years booklist. Don't worry, we've all been there. We doubt there's anyone in the country whose mother hasn't forced them to go to the book fair just to come back with a heap of exercise books that will be kept in a cupboard somewhere no one knows about till the end of December when they magically make an appearance to be wrapped for the school term.
5. Noodles
Like the category referred to as 'Cheaper by the Dozen', Noodles refers to those groups of people that come to exhibitions at BMICH just to hang out. It isn't just the book fair that they are seen at. Construction exhibitions, shopping festivals, and that education exhibition thing, these guys come for them all. Usually seen with a cup of KottuMee in hand, this set of friendship goals usually travel in packs and is sometimes seen in the Sarasavi tent laughing at a copy of Fifty Shades Freed.
6. The Tag-along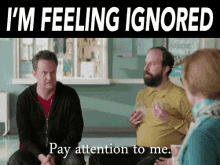 See that person walking around with just a water bottle in his hand?
Yeah, he's not here for the books.
Usually there to spend time with a significant other or a bunch of friends who were planning on spending his/her Saturday at the book fair, this individual comes with the sole intention of spending time with said significant other or friends. But ends up staring longingly at the next category while said significant other or friends stare longingly at some book.
7. Couple Central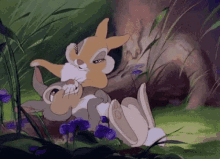 Couples in Sri Lanka are infamous for appearing in places such as this. No matter how against your parents are of your relationship and no matter how protective your parents are about meeting this koheda yana kolla, meeting up at the book fair is the perfect excuse to meet said significant other. Let's be real for a second, Whose mother is going to say no to you when you say you want to spend the day at the book fair!? Plus, you're gonna need the whole day if you really want to cover it completely, noh?
Thus how you see so many random groups of 2 sitting on some step eating hot dogs and making puppy eyes at each other like some Shakespeare sonnet.
8. Textbooks
Following suit to number 4 , these fellows come the book fair with one goal in mind. And it doesn't apply to all books. In search of the cheapest textbooks available at the exhibition, these rather hand working souls spend the whole day in the blithering heat, fighting the urge to buy a novel in their arduous task of looking for the perfect deal. And sometimes 10 per cent just doesn't cut it.
9. Sarasavi Set
Aye, wonder why there are so many people at Vijitha Yapa and Sarasavi? Yeah? Well, this is why. This particular category refers to the groups of people who apparently aren't aware that there are other book stores in the vicinity and end up spending all their cash at Sarasavi and leaving within 2-3 hours of book hunting because, you know. How else can one go all out Sarasavi except at the book fair?
So, if you happen to be one of these folk, it's a book fair fam. There are books everywhere. So take a walk this time, you're bound to find it somewhere else for cheaper.
10. "Here for something else."
This happens to be one of the fewer categories of people you're bound to meet are the ones that are here for some other event (BMICH is huge). They generally spend most of their time walking around looking for a hall in fancy dress and scowling at everyone that's here for the book fair for packing the streets up and making them late.
11. Looking for Love
The final category of people on this list is one we're all pretty familiar with. Walking around aimlessly, these fellow humans, like many others in a good Mills and Boon is on the lookout for that other half to end up on their Instagram bio with a heart and a padlock next to his/her name.
Dressed in the nicest shirt they possess, you're bound to see them making sly observances at groups of girls who will end up giggling or looking awkward at their advances. And whilst some of them are virtually harmless, we suggest watching out for the creeps.
If you do find yourself to be one of the people on this list, PLEASE do not get offended, we're just being funny! And the book fair is almost upon us, and let's be honest, it's everything that we mentioned and more that makes the bookfair what it is. So, Happy book hunting!