For a tiny city, Colombo's got infinite capacity for getting down. Dengue, political dissent, civil wars, this city has boogied through everything. Call it a coping mechanism or simply a need to party that can't be held down, it is what it is.
New to the city or a party circuit veteran looking for a new haunt? Here are the best (and strangest) late night spots in the city. Not all of these are nightclubs though, some of them are just bars that stay open late and have danceable vibes (dancefloor, dim lighting). If you're looking for a comprehensive list of bars we've reviewed, check out our BOMU section.
Cool Kids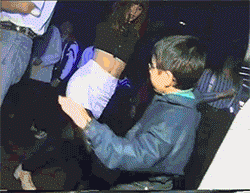 Where to go if you're young, affluent, and down for a wiggle and (usually) expensive drinks.
Clique is probably our top recommendation for full-fledged night clubs in the city. They generally play good music, I've never heard of a sinister minister fight breaking out there, and in my experience, they don't make guys pay to enter. The entry policy is a bit strict, but it's worth it if you're looking for a good crowd and inventive cocktails (about Rs. 800-1000 each). They're generally open till about 4 AM or later.
Entry charge : depends on the night. Sometimes none, sometimes Rs. 1500 for men.
Open till about 4 AM, Disques is another pretty great spot to get some clubbing in. It's located at Racecourse, plays everything from retro hip hop to current club hits, and generally stuffed with YBTs. Like Clique, they also have fun themed parties on, so check out their FB page.
Possibly one of our favourite bars in the city, 41 Sugar also has a dance floor area indoors and a live band on busy nights, and stays open till about 2 AM if you're lucky. We generally prefer it during sunsets (they also have a great happy hour), with a selection from their wine cellar, but their evenings are pretty nice too.
They're dead serious about keeping the vibe clean, upscale, and women-friendly, so you're guaranteed a good time. Sugar 41 also isn't overrun by teenagers, so can expect an eclectic age group mix of young professionals and elegant mature types.
Entry charge : 2500 for men, redeemable against bar bill on weekends after 9PM.
As a watering hole, Love Bar is a strong call. Quirky decor, well made drinks, and a generally easy crowd, and good vibes on both weekdays and weekends. They've just opened up a tiny nightclub type thing on the top floor too, which seems more like a private party spot given how small it is.
Entry charge : none
The chic new kid on the block, the repub is a great and spacious spot for drinks, happy hour promotions, and general easy chill times. However, they've also started up a DJ and open floor upstairs, so you can put a bit of a dance and a wiggle when it gets late. They now stay open upto 2:30 AM on weekends!
Entry charge : none
Again, this isn't a club in the slightest sense, but an al fresco beer bar that serves up cheap beer, rum, and arrack in the Dutch Hospital. However, they do have live bands on busy evenings, and you can be assured of a full drunken dance scene. This is quite a male-dominated scene though, and can get pretty rowdy.
Entry charge : none
WWW in Liberty Arcade is a go-to Friday spot for young women, predominantly for their free-flow cocktails for ladies, and relatively easy entrance. From what we've heard, it's a good spot for drinks and dancing, and the crowd is generally women-friendly. They also get in DJs so you can expect a pretty legit club-lounge experience. They're open till around 2 AM if we're not mistaken, but the frolicking kicks off pretty early on Fridays.
Entry charge : none
We like Floor as a daytime bar, but it gets pretty rowdy at night. They charge entry for men (around Rs. 2000, redeemable), and generally have live music. We wouldn't recommend it for women, as even the crowd spilling out of it is generally predatory.
Entry charge : Rs. 2000 for men
Dirty Thirties
These clubs and bars are meant for more mature, not necessarily discerning crowds. You'll generally see people in their flirty thirties or beyond here.
Another one of Colombo's long-standing totally full-blown nightclubs, Rythym & Blues has been running for a decade or more serving up expensive drinks, loud music, and a history of dodgy incidents. You'll find a solid crowd of uncles and the odd youngun' straying in there, and the party stays strong till about 5 or 6 AM.
Entry charge : Rs. 1000 for men
We like curve. It's a bar, but they have live music on busy nights, a great crowd, and a large al fresco area. We also love the bar strip scene of the Park Street Mews, where it's situated, and their delicious tapas. It's pretty upscale though, so get ready to flash some plastic. Alternatively, you can also head to the neighbouring Cafe Francais, another bar that does sleek music and sometimes sees a couple of people shaking a well-turned out leg.
Entry charge : none
Silk is a good club spot, especially if you're in your late thirties or so. It's usually full of private tables enjoying a bottle, the loud music, and the dancing. It's also a proper club so it goes on till about 3 AM or later.
Entry charge : We're not totally sure but we heard it's about Rs. 2000 for men
The city's favourite for karaoke, Sopranos is just next to the Silk/41 Sugar/Floor by O! complex. It's a relatively tiny enclosed space filled with smoke, older people, and a lot of enthusiastic crooners. It's generally packed, and a lot of fun. Expect to hear "My Way" atleast twice in the space of a night.
Entry charge : Rs. 1000 for men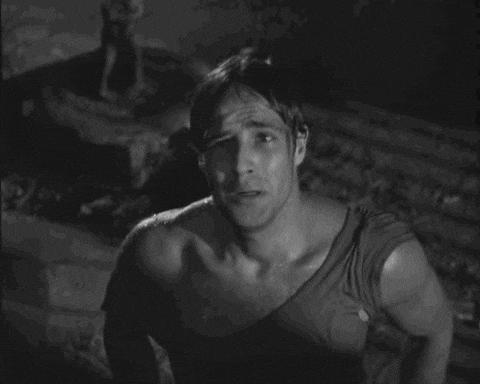 We actually quite like Stella (despite not getting around to reviewing it yet). It's spacious, not as crowded as Sopranos, and has a dim sleek vibe to it. They also do a ladies night discount on Thursday,huzzah!
Entry charge : None that we've noticed
Qbaa is a legit spot for the mature crowd. They used to be heavy on the live jazz, but they kind of lost our vote when they started making local people pay for entry (and not foreigners). Their ambience is lovely though, lots of open brick and stored wine.
Entry charge : Rs. 1000 for men the last time we visited.
We can give you virtually no information about this place, except that we don't know a single person who has ever been here.
Entry charge : Rs. 2000 for men or something equally nuts.
Bit Dodge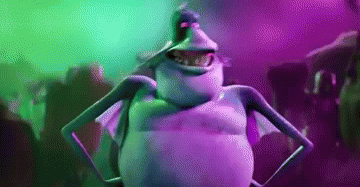 We plan to go on a YAMU tour of dodgy spots in Colombo (bars, clubs, and more) soon, so stay tuned. Till then, After Dark, any "karaoke bar" with neon outside – Texas, TGM, etc, or any "Bollywood Dance Bars". Of course, this article would be remiss without a mention of Cleopatra – the ultimate Colombo underground club.
Have a blast, ya wild cats! Comment below and tell us what we've missed.